A Factory for
Derivatives
Together with a leading European bank we revolutionised its derivatives business by turning a laborious manual process into a digital form of mass production.
The business of issuing and trading derivatives is highly complex. As a result, financial institutions needed their own bespoke systems if they wanted to have a chance to succeed in it. When the first European banks began setting up such platforms in the late 1990s, we were the partner in numerous projects to drive innovation with our professional and technological expertise.
Centre of Attraction
So in 2015 we began supporting a leading European bank devise another such framework based on the most recent technology. A core system was to automatically exchange information with 40 distinct applications and databases. Then the information was processed to issue complex derivatives, calculate their prices and handle their trading and risk management.
To this end we sent experts to various departments of the bank in Germany and the UK. Our business analyst Michael Scherer joined the experts in investment banking. Together with traders and financial engineers he and his colleagues developed the necessary solutions for issuing derivatives.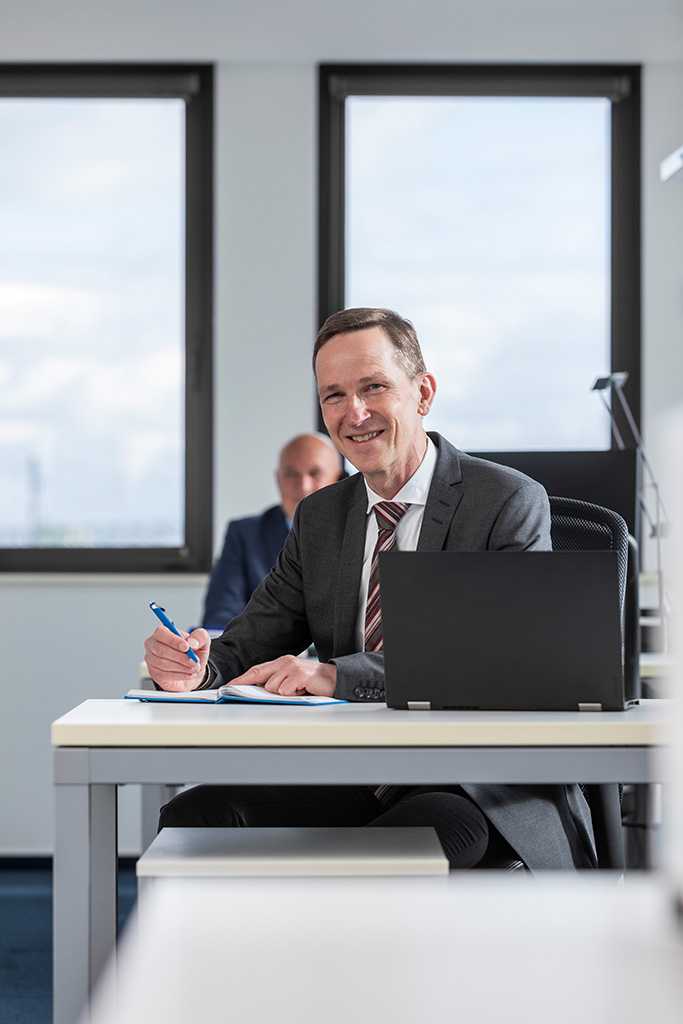 "The trading floor is noisy, full of jargon and testosterone. To translate the traders' lingo into a concept for IT, I had to be at home in both these worlds. Mastering that task was challenging but also satisfying."
Dr. Michael Scherer, Principal Consultant
Based on our specifications the software developers implemented straight-through processing, an approach to issue derivatives in one fully automated procedure. With that system the bank can issue several thousand new derivatives per day, make them available in various languages in a way that fully complies with all regulatory rules and start trading them immediately. In short, we created a digital factory for derivatives.
Scope of the Platform
40
Systems interconnected with the central platform
up to
5000
Investment certificates issued per day
This evolution from a labour-intensive process to a fully digitised form of mass-production is a typical case of our service Change the Business. Based on this highly automated process the bank was in a good position to become one of the leaders in the derivatives market.
Mighty Migration
200,000
Derivatives migrated to new owner.
As a result of the bank's strategic realignment it sold its highly profitable derivatives business to a competitor in 2018. As a result, the bank had to migrate all its databases with a total of 200,000 derivatives and the associated software to the competitor's system. We supported this huge undertaking and helped to make sure that it was successfully completed on time.
How to Get in Touch
Do reach out to our regional experts who will be glad to assist you or put you in touch with our specialists.
Related Content
Services - Change - Case Study: Establishing Customised Mass Production
Industrial Evolution
Go to case study