We collaborate with a Belgian energy company to develop an innovative platform for algorithmic trading. That system independently buys and sells electriciy to establish an entirely new business.
Some of our work entails starting entirely new ventures – a service that we call Create new Business. In these greenfield projects we build the technological basis for the foundation of a new business. In one such case we collaborate with an energy company to develop a system that will enable it to launch algorithmic trading. Such a trading platform first detects market inefficiencies through sophisticated analytics. Then algorithms exploit these inefficiencies by automatically placing a series of orders to buy and sell electricity.
Coping with Complexity
The origin of this endeavour lies in structural changes in the energy market. In the 1990s liberalisation led to a dynamic trade in electricity. Since the 2000s the boom of wind and solar power has made shortfalls and surpluses in grids more prevalent. These trends towards higher liquidity and recurrent grid imbalances have contributed to a surge of electricity traded on intraday exchanges such as Nord Pool or EPEX SPOT.
Therefore, market players face a new challenge: They need to buy and sell electricity at higher frequency while assessing ever more complex data. A solution they increasingly turn to is algorithmic trading. One of these players is a recently founded Belgian energy company. Together we develop an algorithmic trading system for its activities on leading European energy exchanges such as Nord Pool.
Of Monks and Men
For that purpose, we set up a diverse team with Business Analysts, Data Scientists, Software Developers, IT-Architects,Quantitative Analysts and a Scrum Master. One of them is the project's Lead Developer Bartosz Kaliszuk.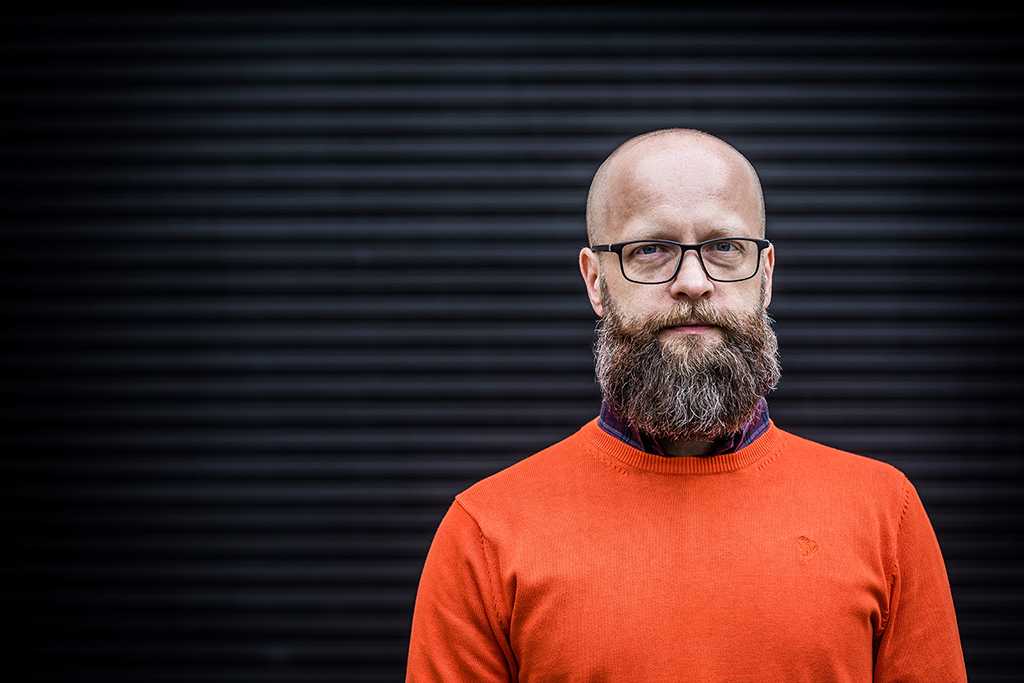 "This project has several fascinating aspects: I coordinate a team of six developers and we have a lot of leeway in building a system for an entirely new line of business from scratch. That's a huge challenge, but I love it."
Bartosz Kaliszuk, Senior Software Engineer
Our system goes beyond a basic order machine that merely closes open positions. We also build algorithms that rely on machine learning and neural networks to analyse order books with their real-time information on all buy and sell orders to detect opportunities for trades.
Fast and faultless
A crucial trait of these algorithms is their speed as they need to recognise opportunities faster than competitors. Therefore, we combine different database architectures like relational and time series databases to boost the system's performance.
The tricky circle to square however, is to develop a system from scratch that is not only fast, but also accurate and stable, since any error could initiate costly trading mistakes. Therefore, we developed sophisticated metrics to measure the quality of data that feeds into the algorithms. Plus, we apply test-driven development, an approach that designs the tests before writing the functional code. That leads to a software that is more modular, adaptable and robust.
Expanding the horizon
For all these purposes, we built a flexible, scalable architecture. That allows us to later expand the system beyond Nord Pool's spot market for electricity to various other markets: different international exchanges, more regulated futures markets, other commodities such as gas, oil, coal, freight or CO2 emissions, and to trades in foreign currencies. Such a system could eventually become a multitenant application, capable of serving different clients at once.
Upon completion, our client will have an autonomous system that is fast, efficient, error-proof and operational around the clock. It will free traders from their daily tasks and allow them to concentrate on the creative challenge of identifying trade ideas and optimising algorithms. All that will give our client a lasting edge in a competitive market.
How to Get in Touch
Do reach out to our regional experts who will be glad to assist you or put you in touch with our specialists.
Related Content
Industries - Energy - Case Study: Scaling up the Trade in Energy
Wind of
Change
Go to case study ›